Training & Workshops
helping you to help yourself in a group environment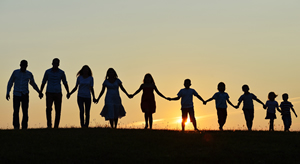 I provide training and workshops on life skills such as communication skills, raising self-esteem and confidence building. I have also trained groups of students in CPCAB Introduction to Counselling Skills Certificate and staff in Effective Listening Skills Certificate.
I am a registered Counselling and Psychotherapy Central Awarding Body (CPCAB) Tutor. I offer training and have worked with several organisations including Colleges and Universities, Social Services and Independent Companies both in the UK and abroad.
Workshops are held in the evening and some weekends with a maximum of 10 people in the group. The workshops last between 2-4 hours, depending on the topic. The cost varies depending on if the workshop is for individuals, who may not know each other, or for an organisation or workplace, so please enquire for details.
Family workshops can also be made available. Please complete the form on the contact page with how many people will be in the group and details of the time and day you would like the group to be held. There is no age limit, but some workshops will specifically be aimed at older people, mothers, women, men and young people.
After each workshop the candidate will be asked to complete a feedback form on the workshop and receive a certificate of attendance. Worksheets will be provided with Powerpoint presentations. Payment for the workshops are made in advance to secure a place, but candidates will have an opportunity to pay on arrival. If you are unable to attend a booked session please give me at least 24 hours notice before the workshop or you will be charged. If you book more than one workshop you may be entitled to a discount.
Communication Skills (including listening skills)

Assertiveness

Confidence Building

Stress and Anger Management

Conflict Resolution
Please contact us if you would like to arrange or attend a workshop.